After we debarked from the ferry from Newfoundland, our first stop was to find a quiet green spot for Capi. Our second stop was at a campground. It was busy, full of RVs and had no trees. The one across the highway looked more comfortable, quiet and had lots of trees, but the manager had gone home for the day. We phoned him, he took our credit card number over the phone and told us to make ourselves to home. We found a quiet site for the night.
Next day, we drove to Bear River, near Digby, to visit Peck Aero. We spent the afternoon exploring the property with the legendary Ed Peck, including the airstrip and floatplane water ditch he built. That night, Brinley Peck invited us to camp at his cabin, an idyllic spot. He dropped in, literally, when he flew in to make sure we were comfortable.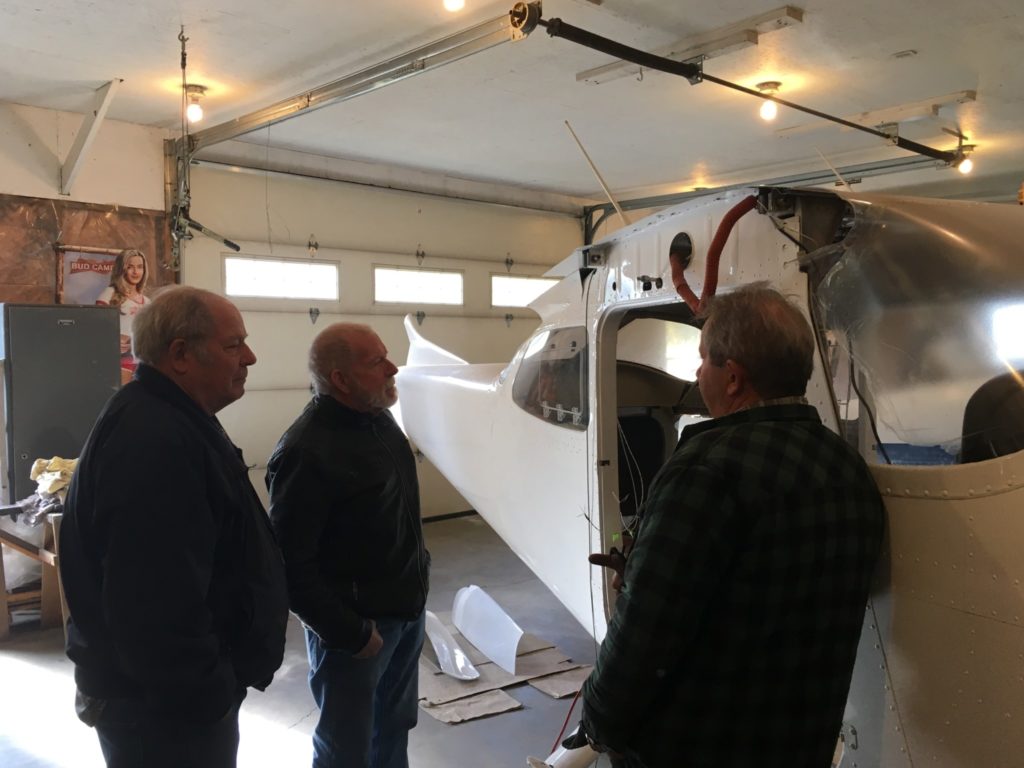 Breakfast in Bear River, another visit with Ed and Brinley, then Ed taught Bill some of his manufacturing tricks, and we were on our way.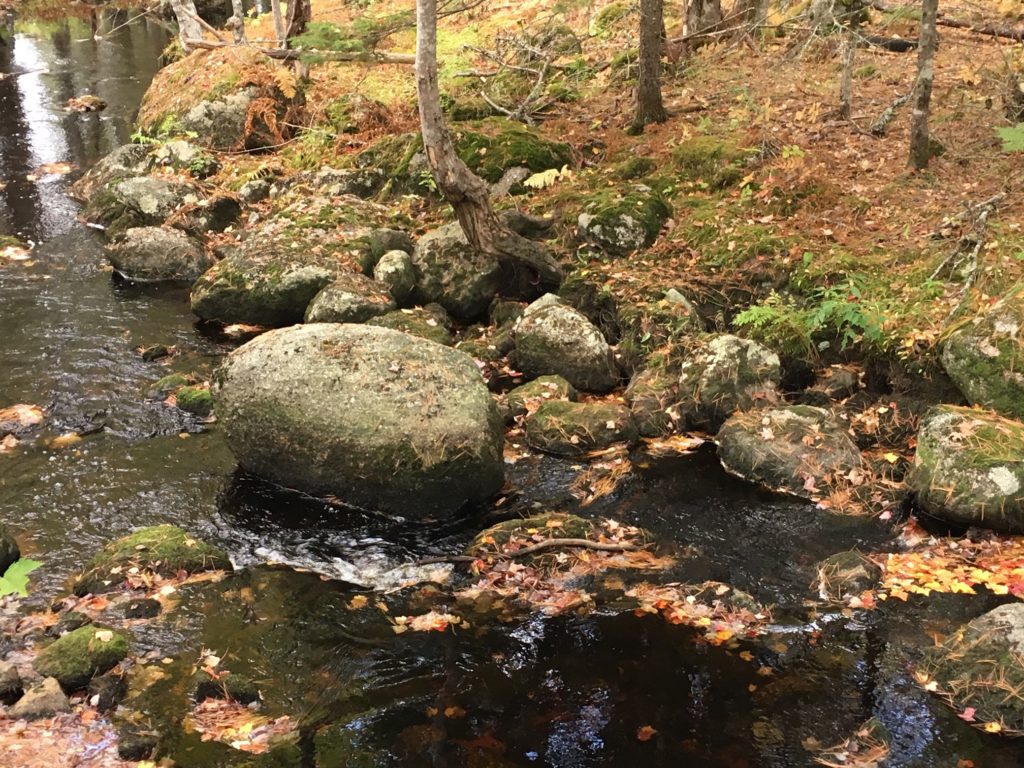 Capi is a Nova Scotia Duck Tolling Retriever, also known as a Little River Dog. So, in search of her ancestral roots, we took her to Little River. We searched for Duck Tollers but couldn't find any. We took her picture at the Little River Dock to commemorate the occasion.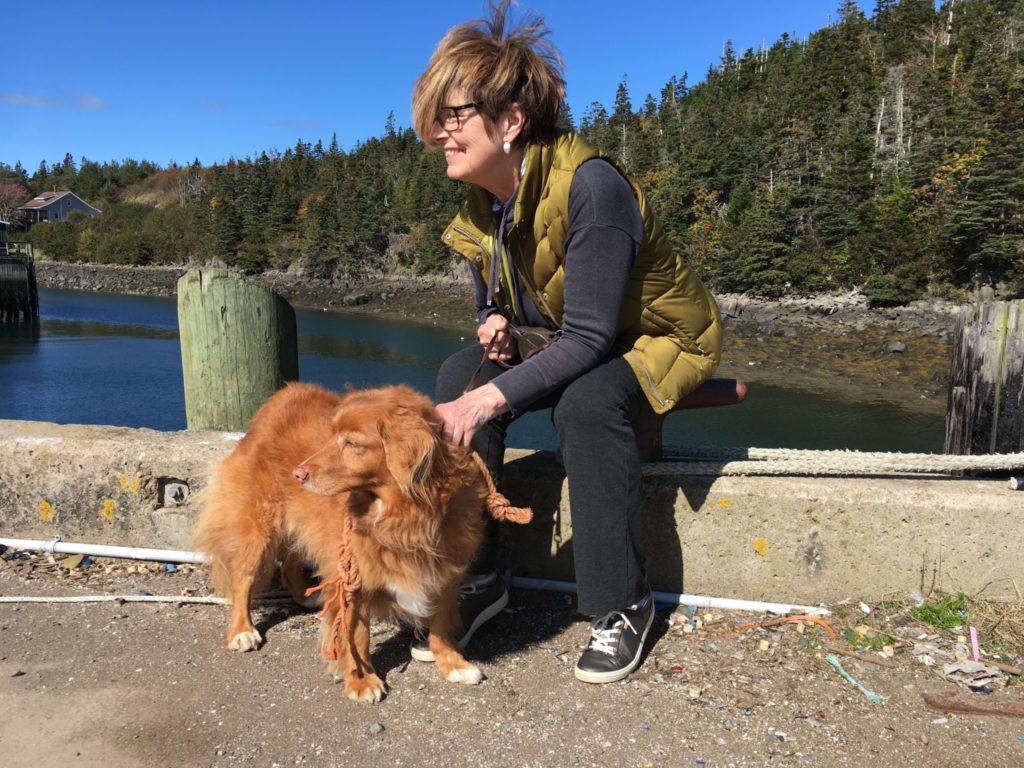 With a little research, we discovered we were in the wrong Little River, The right Little River was south of Yarmouth. We drove around Yarmouth a bit, saw no doggy cousins, so we headed for Shelburne.
Ships have been built in Shelburne since 1796. I was lucky enough to own an interest in, and be the skipper of a boat that was built in Shelburne in 1927. Before the Alpaca was brought to the west coast in the 1930s, she was operated between Nassau and Rum Row off New York. She was built for, belonged to, and was said to be named after Al Capone. She had a classic east coast schooner hull, and, when I ran her, a classic Allis Chalmers engine nicknamed Alice. I couldn't miss the opportunity to visit the shipyard. It is now a museum.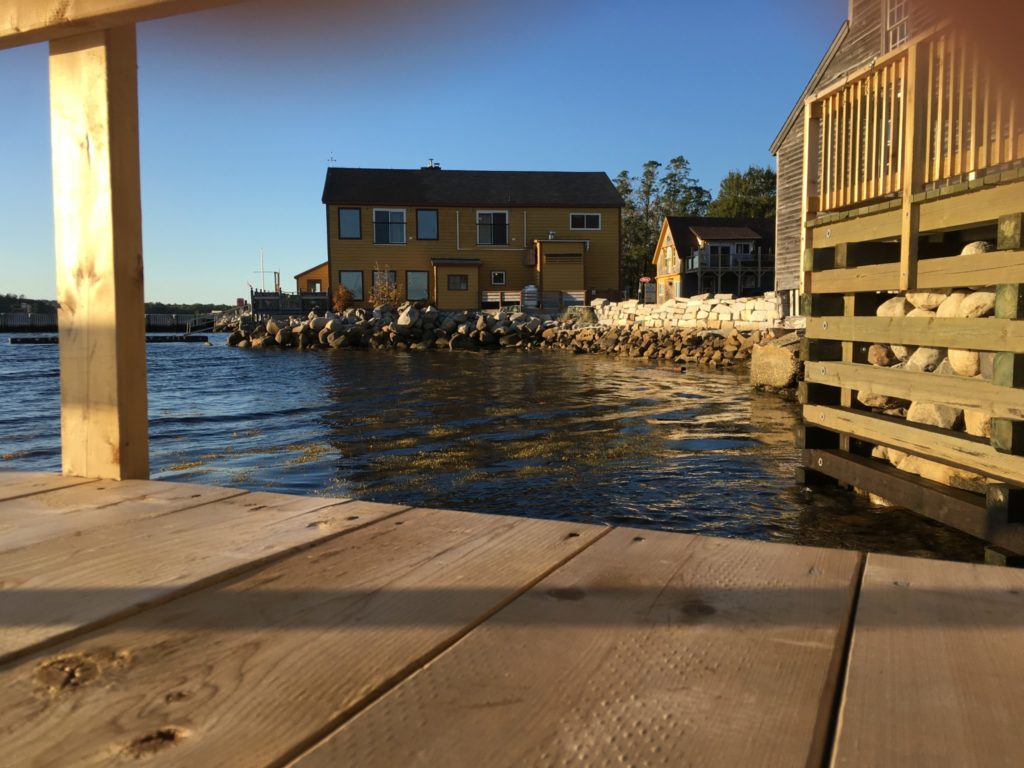 An overnight stop, then on to Lunenburg, home of the Bluenose II.
In Lunenburg, the crew from an American research vessel met Capi and they were totally charmed by her. I inadvertently managed to record the interaction on my phone. You can listen in:
While we were there, we watched two women working to lower the top masts on the Bluenose. I got vertigo watching them.
We had a quick and pleasant visit with friends, then caught the last ferry to PEI. It was late at night when we drove off the boat. Our plan was to camp at the Provincial Park by the ferry terminal, but when we arrived we discovered it was closed for the season. We were tired and not keen on driving in the dark, so we set up camp in the parking lot of the nearby Visitor's Centre. We weren't too worried that we would be asked to move on. After all, we were visitors.