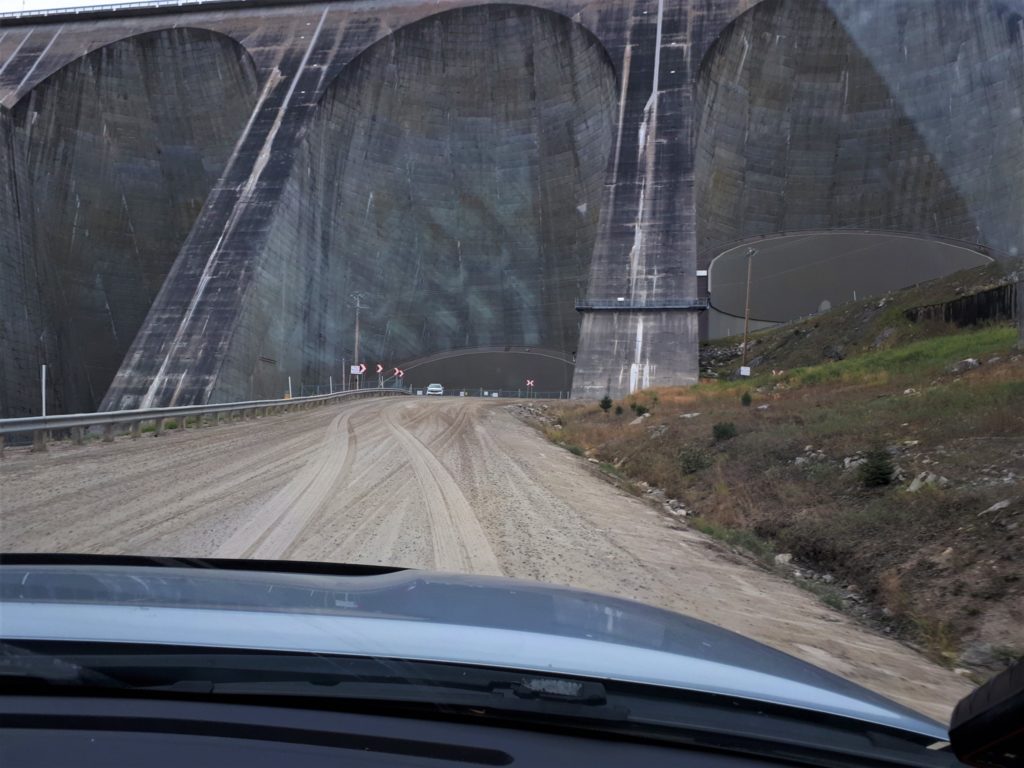 We traveled through Quebec at a reasonable speed, stopping at mediocre but clean motels and fascinating campsites, but, for some reason we didn't take pictures. Maybe we were too busy embarrasing ourselves with our high school French. The countryside was incredible: yellows and reds and purples, little Quebec farms, and windy roads. The countryside around Montreal and Quebec City was so depressingly congested with traffic that we lost our urge to visit either city. Instead we explored our way along the shores of the St Lawrence to finally arrive in Baie Comeau.
The day we left our hillside campsite north of Quebec started out well, with cappucino from an old fashioned restaurant near a church in a village, lunch at an uber modern restaurant in another village. then devastating news from home; our friend Ed's helicopter had crashed, and he hadn't survived. The rest of the day was a blur of pain, and when we entered Baie Comeau and cell service was restored, we were hit by call after call after text from the media, asking Bill for comments about Ed.
We debated changing course, then decided to continue into the wilderness of north-east Quebec, into Labrador. There are 5 dams, each called Manic. The picture is of Manic Cinq, a massive structure built, it appears, from huge cement blocks.
We spent the night in a remote campsite on a reservoir/lake at a research station co-owned and co-managed by the Manicouagan-Uapishka Biosphere Reserve (UNESCO) and the First Nation Innu Band. For a few minutes the next morning we took advantage of their wi-fi, then pushed on. The research station manager had given us a booklet on how to prepare for the grueling and long road ahead.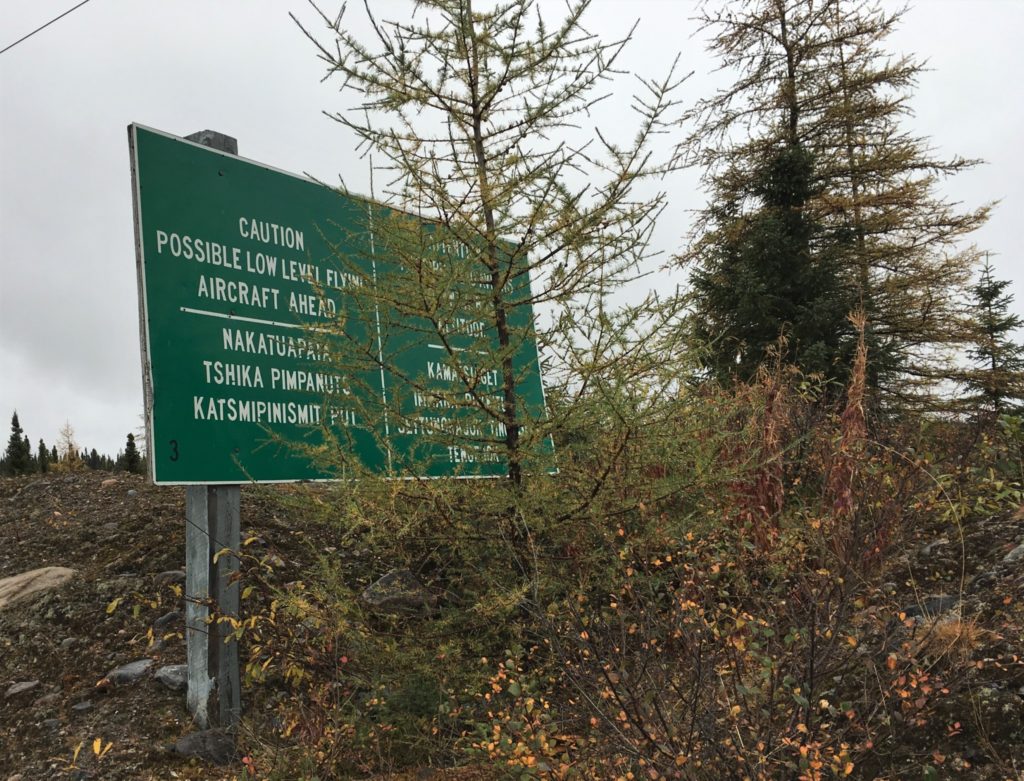 The road was slow, sometimes gravel, but mostly paved. We were repeatedly stopped by construction, until we reached the Labrador border. The wilderness was broken by mines, quarries and hydro lines.

Once we passed the Labrador Border, the road was delightful, paved, wide and empty. We drove through endless vistas of greens and golds and deep mauve. And power lines. And mines. There is railway in the middle of nowhere called the Carol Lake Railway, a fully automated, driverless, electric railway about 8 miles in length, that takes iron ore for a Rio Tinto mine, between the main extraction site and the crusher plant.
The land here is fragile, and the vegetation is delicate.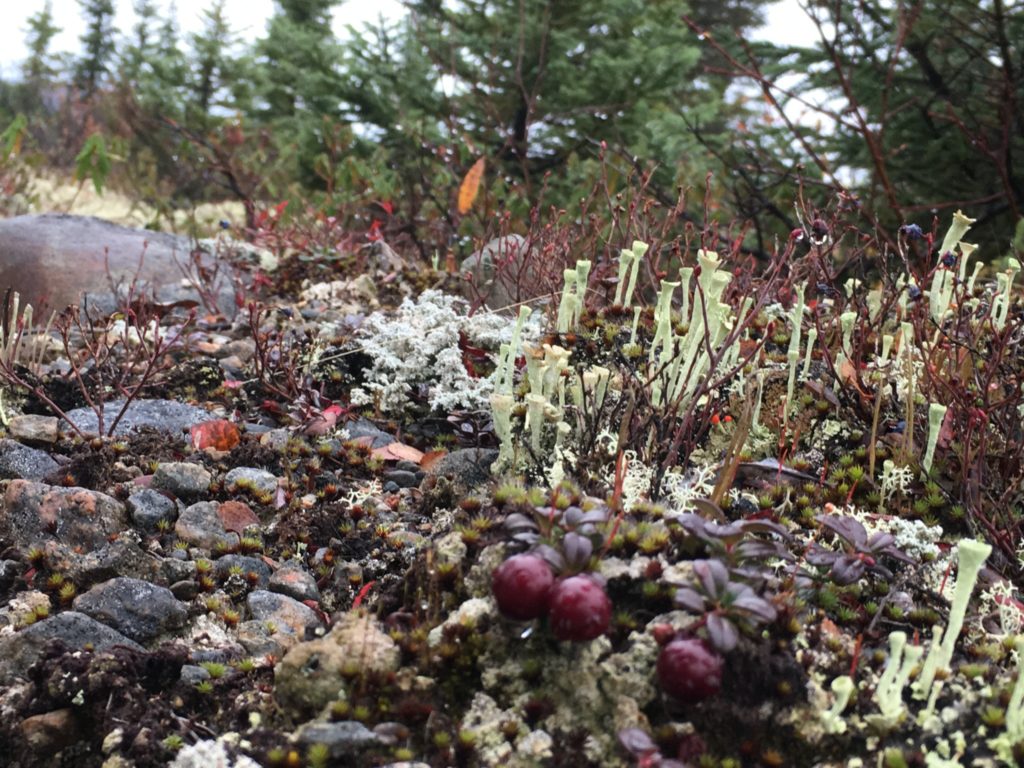 The power lines cut wide swaths through the land, with gravel roads cutting through the muskeg to access the towers.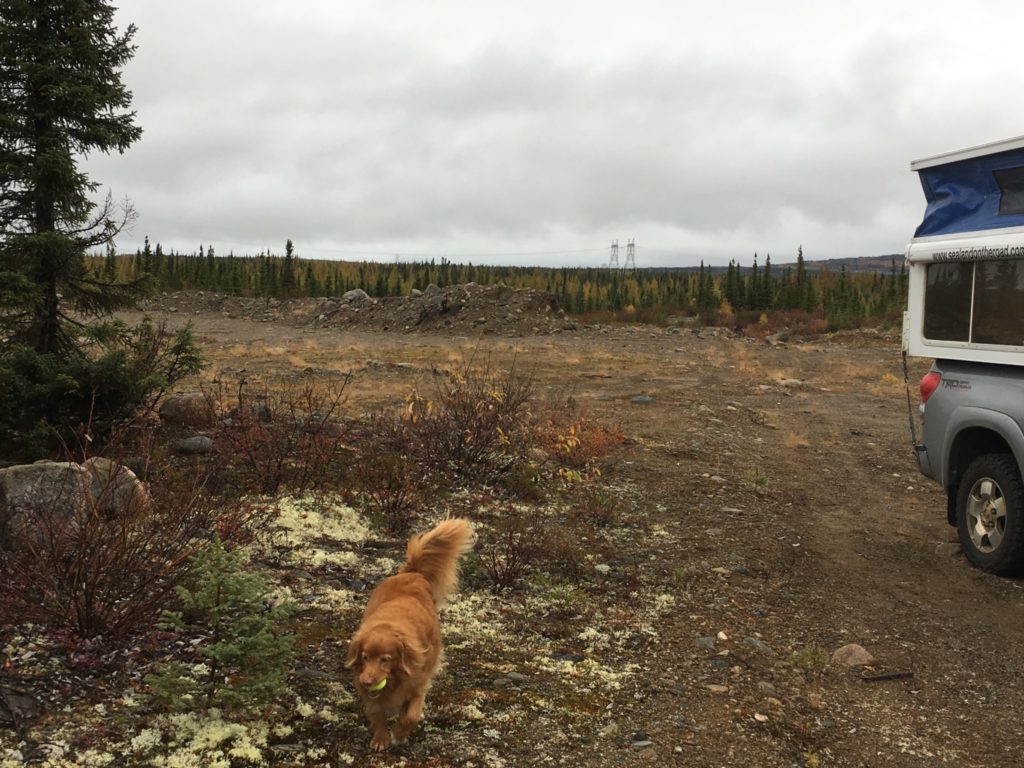 I don't know the effects of the power lines on the caribou, moose and salmon. I feel smug about our electric car. The car makes so much sense, but traveling through Labrador has made me realize that hydro power, although clean, is not without it's own ugly environmental impact.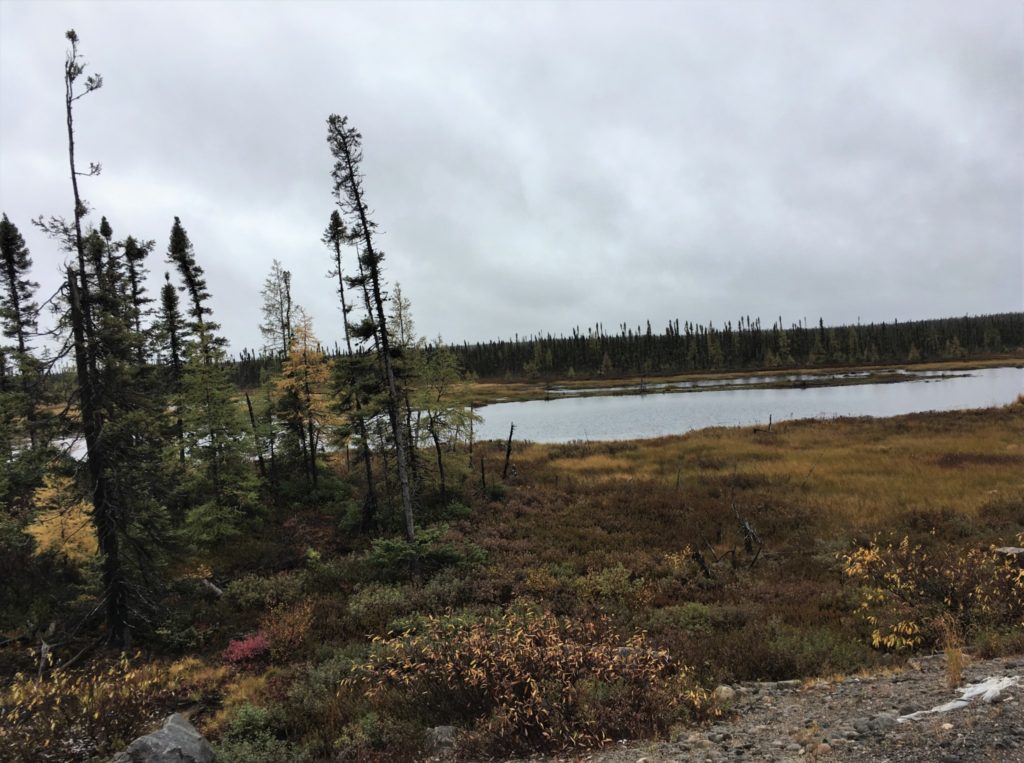 After a night wild camping in an old construction camp/quarry southeast of Churchill Falls, we drove the paved and lonely road to Happy Valley/Goose Bay. Tomorrow, after a long and much needed bath, with laundry done, emails answered, we drive the 7 hours to Blanc Sabon in Quebec, to catch a ferry to Newfoundland.
Tomorrow the road may be gravel.