We left home like we were running away at short notice. In fact we had been planning the trip for some time. Planning consisted of saying we might do it, but we hadn't even talked about how. We had a vague idea of when. And when we left, we had nothing organized, just the knowledge that there is a highway called the TransLabrador Highway, and that our grand daughter in PEI needs her guitar.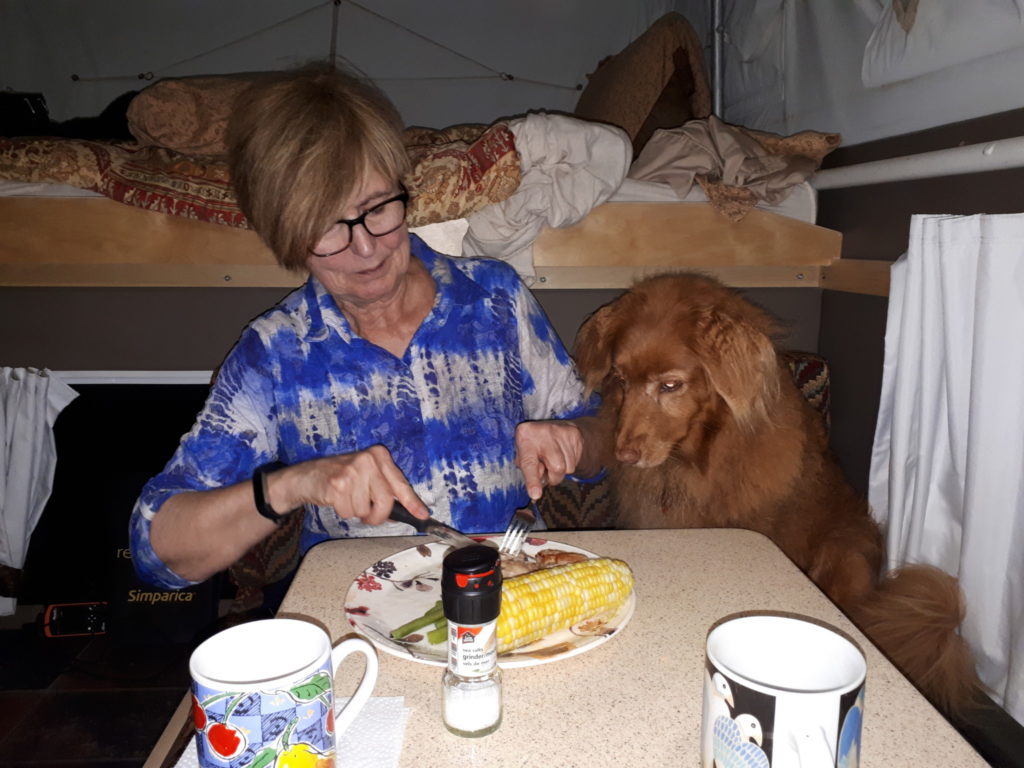 The camper is small, and it takes a few days to settle in. It's a dance, waiting for one person to move so the other can accomplish what they want. Learning to ask and learning how everything fits together. The first night was a little chaotic. We had to re-establish a few rules about seating.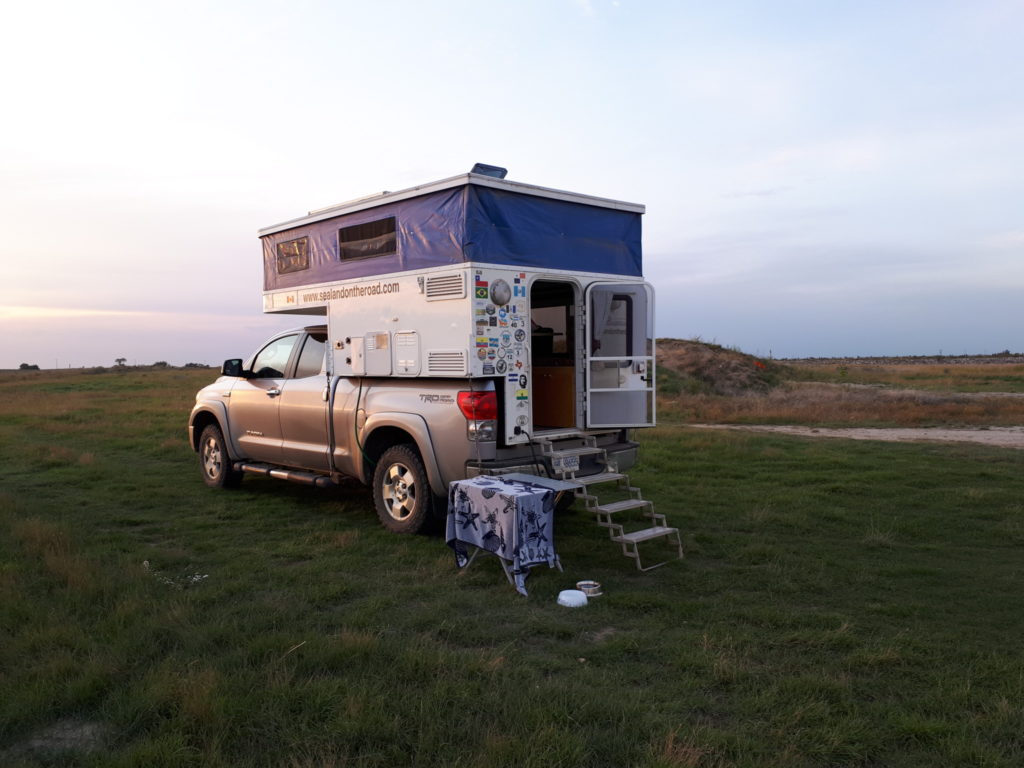 We ran away from home early Saturday morning, but by the time we had visited, missed the ferry, been diverted to answer a MayDay on the ferry we did catch and got through the rain and fog in Vancouver, we could only get as far as Chilliwack. But all the hotels in Chilliwack were full. We ended up at the Quality Inn alongside the highway near Abbotsford, along with a group of Hell's Angels from Calgary. We parked close to their bikes, knowing they had someone keeping watch all night.
The first "camper night" was in Creston, at an RV park where a bear came through in the wee small hours and got into the garbage cans. The second night was wild camping near Maple Creek Saskatchewan. After a stop in Moose Jaw (Capi didn't trust the moose), we pushed on to a hotel in Brandon Manitoba, for a much needed WiFi fix.

We found an almost deserted campsite in Ontario, by a lake that connects to Lake of the Woods, in a Provincial Park called Rushing River. Capi loved the lake, swimming and swimming. Then she dried off by crawling into our bed.
After a stop in Dryden to get the air conditioning fixed, and a haircut for Bill, we pushed on to Thunder Bay ending up in a campsite at an old fort. The river there was full of Canada Geese and Eagles, but we could hear trains passing by all night, and jets from the nearby airport.
Next day we drove through country that looked like it was painted by the Group of Seven, heading for another Provincial Park just north of Timmins. The park was closed for the season, and, exhausted, we camped out nearby at a very secluded and beautiful boat launch, surrounded by large, expensive looking houses that are probably referred to as "the cottage" by their owners.
Capi chased balls until very, very late, swimming out over and over into the lake. We dried her with a towel.